So my New Year's Eve was pretty rockin'! I had the wonderful pleasure of capturing the wedding of Autumn & Jeff, and man was it a gorgeous wedding, gorgeous reception and of course, gorgeous people! Quick refresher... E-session can be seen right here, taken back in September. Autumn was the amazing hair dresser for two other beautiful PS: Brides, Mrs. Jessica Garcia and Mrs. Alissa Yang (and she did a wonderful job on them by the way). Fast forward to New Year's Eve, 2007...

The church was beautiful, St. Mark Presbyterian Church in Newport, brand new and was just perfect! The grounds were ridiculous (in a good way of course!), I really could have spent a ton of time there with the bridal party and the newly weds, so many great places! This is one of the first shot's I grabbed when I arrived at the church, absolutely phenomenal!



And if that wasn't enough, the reception was at the legendary Turnip Rose, where I had the amazing opportunity to work with Chrissy and the rest of the awesome staff at Turnip Rose! This is another shot I grabbed when I first arrived at the Turnip Rose for some prep. The grounds, details, people, everything were spectacular at Turnip Rose and I couldn't have asked for a better venue (well done Autumn & Jeff, well done indeed!)



Here's a pic of the fabulous Chrissy and Mr. & Mrs. Jeff & Autumn Pratt...



To top it off, my friend and amazing photographer Sandra Salisbury of Sandra Salisbury Photography came along to help out, be sure to check out her blog for her pics! And we ran into some friends from too, the Pankow's (who's family shoot you can see on this here blog) and the Michael's. It was a great way to ring in the new year!!
I don't know why I look like I'm about the get clocked, seems to be my reaction to a camera when I'm on the other side...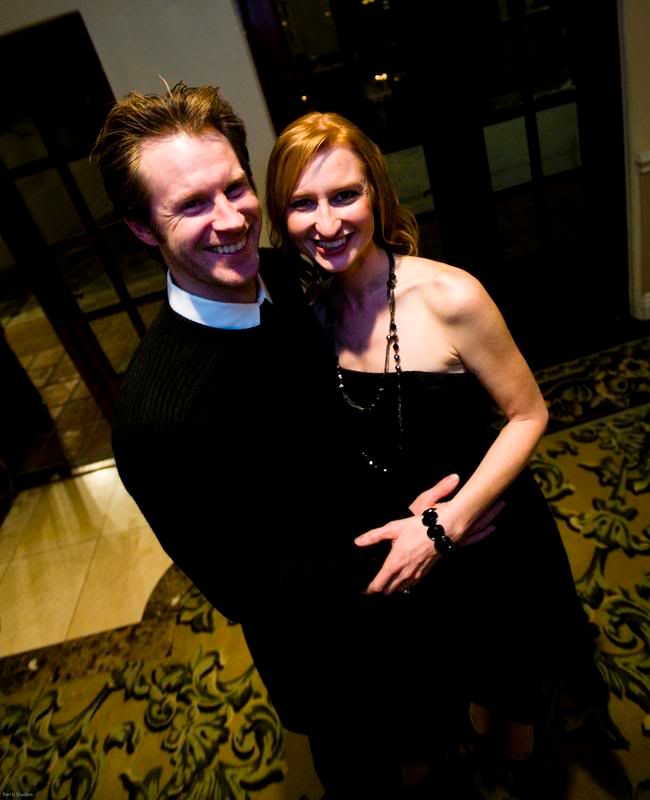 To Autumn & Jeff, thank you so much for such a wonderful event, it was all perfect!! It was an absolute pleasure working with you and getting to know you! You guys are amazing, you've got the model look down perfect, the patented "smile" and you are both just so much fun to be around! Your smiles and laugh are infectious and the love you two have for each other is phenomenal! Seriously, it was an honor and a pleasure!

If you'd like to see the rest of their pictures, be sure to log onto Pictage dot com and enter event number 409415 to be notified when their pictures have been released, or click HERE.

And now my favorites, this was a tough choice, but the runners up are...



Seriously, amazing...



Love just the feel of it...



Of course, my shot...



Hello romance, grrr!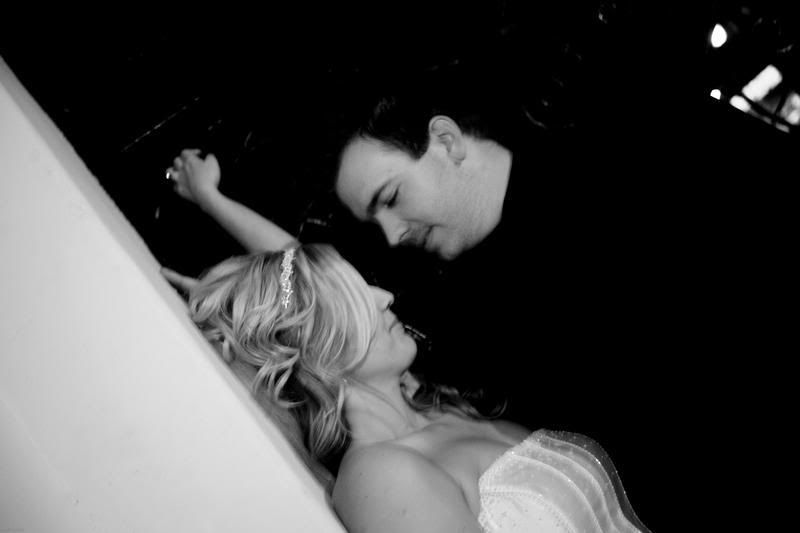 But the winner is...


I really love this one... you can just tell they are so into each other's moment right then and there, the lighting, the romance... simply beautiful! That's my fave, what are yours?